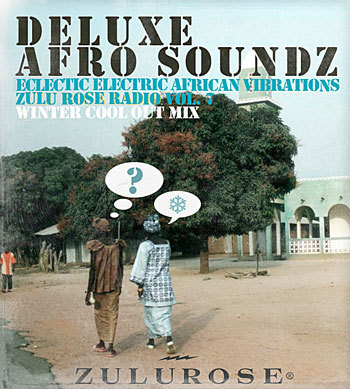 A beautiful mix of meditative grooves from Sene-Gambia as well as a track from a friend down in South Africa (big up lagos disco machine) and even a vintage tune from The Police.
More specifically, you will hear some enchanting Korah melodies balanced by strong bass lines, haunting vocals, ancient rhythms pounded out on a calabash, rock inspired bass lines and sandalwood infused up-beat electronica and a little balafone vs piano jazz action.
Let the sounds take your imagination some were!
Running Time : 61 mins
Youssou N'dour - Allah
Lokua Kanza - Baselombo
Cheikh Lô - Ne La Thiass
The Police - Tea In The Sahara
Kaouding Cissoko - Senegal-Mauritanie
Lagos Disco Machine - Sandbelt Copperplate (So. African)
Afel Bocoum - Dofana II
Tete Alhiuho - Barco di Papel
Cheikh Lô - Guiss Guiss
Hank Jones & Cheick-Tidiane Seck - Maningafoly
Youssou N'dour - Djamil
Baaba Maal - Baayo